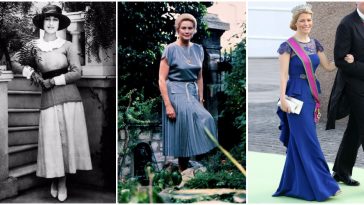 m
11 American Women Who Became Princesses
11 American Women Who Became Princesses
Meghan Markle is the latest in a long line of American girls who've captivated a foreign royal.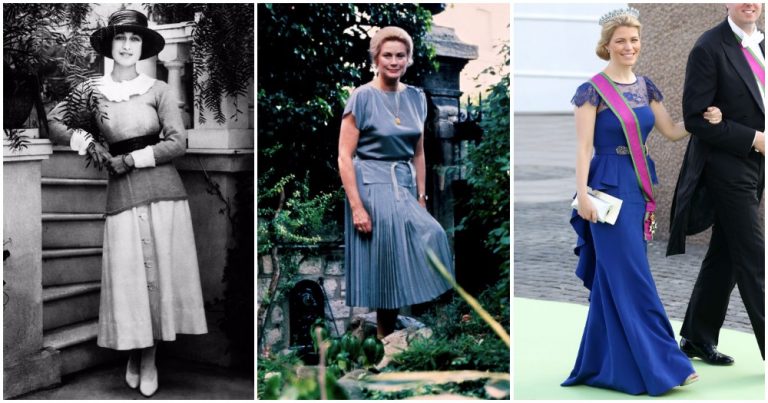 Meghan Markle and Prince Harry are now officially engaged, and Markle is set to be the newest member of a very elite group: American women who married into royalty.
While we might not have an official American royal family (the dynastic legacies of the Kennedys, Bushes, Clintons, and Obamas notwithstanding), many beautiful, poised American girls have caught the eye of dashing foreign princes over the years.
We take a look back at American women who have married royalty and become princesses—and even, in some cases, queens.
1. Lisa Halaby
Born Elizabeth Halaby in Princeton, New Jersey, the future Queen Noor was the daughter of a woman of Swedish descent and a man of Syrian descent. (Lisa's father, Najeeb Halaby, was Administrator of the FAA and CEO of Pan-Am.) A graduate of Concord Academy and Princeton, she received a master's degree in Urban Planning, worked in Sydney and Tehran, and eventually took a job with Royal Jordanian Airlines where she met King Hussein of Jordan. After the death of his wife Queen Alia and a swift courtship, Halaby married King Hussein in 1978. She took Noor as her new first name, the Arabic word for "light." The impossibly glamorous couple had four children and were together until the King's death from lymphoma in 1999.



2. Grace Kelly
Arguably the most famous film star in the world, Academy Award-winning actress Grace Kelly somehow became even more famous when she married His Serene Highness Rainier III, Prince of Monaco. Grace was in the south of France for the Cannes Film Festival screening of her film
The Country Girl
(which would eventually win her a Best Actress Oscar) and her PR team set up a photo shoot for
Paris Match
at the palace. Her first meeting with Prince Rainier was captured on film and the rest is history—the two were engaged by Christmas and married that April. Though the principality of Monaco is now a household name, at the time, it was a small, remote country and deemed unimportant enough that no representatives from any European royal houses attended the wedding. Grace lived in Monaco, never acting again, until her untimely death at the age of 52 in a car accident.
GRACE KELLY AND PRINCE RAINIER
If Grace Kelly enchanted audiences as Hollywood's sweetheart, her star shone even brighter with the added lustre of a royal title. With her demure looks and demeanour, the role of Princess could have been written just for her. Legendary director Alfred Hitchcock cheekily observed that he was "very happy that Grace has found herself such a
good part." As for the Monegasques, she was more than their sovereign's beloved consort – she was the woman who helped put their tiny, rocky principality on the map.
After meeting Prince Rainier during the Cannes film festival in spring 1955, the actress began a transatlantic courtship with him via letter and accepted his proposal that
Christmas. Production on her final film, High Society, was sped up to accommodate another, more important event – the couple's magnificent nuptials in Monte Carlo. Some
20,000 well-wishers welcomed the wedding party to the French Riviera when Grace alighted from a ship with 80 pieces of luggage. In the coming years her dazzling allure drew all the wealthy and leisured of Europe to Monaco, turning it into the byword for glamour that it is today.
Had her life not been tragically cut short by a car crash in 1982, Grace would have had the joy of seeing her three children and their offspring carry forward the principality's reputation for beauty, style and panache. As it was, James Stewart spoke for many when he said, in his funeral eulogy, that he'd loved Grace because: "She brought into my life, as she brought into yours, a soft, warm light every time I saw her, and every time I saw her was a holiday of its own."
Photo: Getty Images
3. Lee Radziwill
Jackie Kennedy's younger sister Lee Radziwill was born Caroline Lee Bouvier in tony Southampton, New York. Her second marriage—in 1959, just before JFK officially announced his candidacy for the Presidency—was to Polish prince Stanisław Albrecht Radziwill. Long considered the prettier, more vivacious sister—though Jackie was known as a fashion icon, Lee had a more inherent sense of style and eventually was named to the International Best Dressed List's Hall of Fame—Lee still lived much of her otherwise vibrant life in Jackie's shadow. (She had an affair with Aristotle Onassis before he became involved with Jackie and was reportedly furious when her sister married him.) Her marriage to Prince Radziwill lasted 15 years and produced two children, Anthony and Tina; now in her 80s, Lee divides her time between New York and Paris.
4. Rita Hayworth
Hayworth was one of Hollywood's brightest stars when she met Italian-born Prince Aly Khan, son of the Aga Khan (the Imam of Ismaili Muslims and a direct descendant of the Prophet Muhammad). The two married a year after meeting—despite the fact that Hayworth had just ended her relationship with Orson Welles—and their tempestuous union lasted fewer than four years and produced one daughter, philanthropist and Alzheimer's crusader Yasmin Aga Khan.
RITA HAYWORTH
Before Grace Kelly, another screen star became a Princess. In 1948 Rita Hayworth was one of the world's most famous women, and known as The Love Goddess
for her sultry charms.
Reeling from the failure of her marriage to Orson Welles, she had arrived in Cannes exhausted and depressed. That didn't stop the fabulously wealthy Prince Aly Khan from courting her with jewellery, red roses and a poodle pup.
The son of the Aga Khan, the spiritual leader of millions of Ismaili Muslims, Prince Aly was born in Italy and raised between France and India. With his father's consent, Aly divorced his first wife, and he and Rita married in 1949.
Their tempestuous union lasted only four years. But it did give Rita the great joy of her life, daughter Princess Yasmin Aga Khan, who grew up to become a philanthropist and fundraiser for Alzheimer's charities.
Photo: Getty Images


5. Marie-Chantal Miller
The daughter of American-born duty-free magnate Robert Miller, Marie-Chantal Miller grew up a true citizen of the world; she was raised with family homes in Hong Kong, Paris, London, and New York, Gstaad, and Yorkshire. Miller
married Pavlos, Crown Prince of Greece?
—son of the deposed King Constantine of Greece—in 1995, and became Her Royal Highness the Crown Princess of Greece, Princess of Denmark. They now have five children and Marie-Chantal is the founder and creative director of an eponymous luxury children's clothing brand.
CROWN PRINCESS MARIE-CHANTAL OF GREECE
Her 1995 wedding to Crown Prince Pavlos hosted the biggest gathering of royalty since that of Queen Elizabeth II and Prince Philip. But since Greece is now a republic, in day-to-day life Marie-Chantal, the daughter of American duty-free billionaire Robert Miller, and her handsome husband live as private citizens.
While Pavlos is an investment banker, his dynamic spouse combines raising the couple's five children with running a luxury clothing label for little ones. MC, as she's known to friends, says the brand is inspired by her family, and its success built on business acumen inherited from her father.
When the American heiress is required to use her title and don heirloom gems at royal gatherings such as the wedding of Prince William and Kate, she exudes regal elegance.
As her husband's cousin put it to Vanity Fair:
"As in the case of all our families, we've been
around for a certain number of centuries, and
Marie-Chantal brought fresh air. Not that we
needed it, but it's always good to have fresh air.
She made Pavlos blossom. And he did a lot for
her also... It's a marriage that works beautifully. The
fact that they come from totally different
backgrounds helps, because they learn from
each other."
QUEEN NOOR OF JORDAN
Even before she became the consort and confidante of King Hussein of Jordan as he forged a global reputation as Middle Eastern peacemaker, Lisa Halaby was hard to miss. The daughter of a US businessman of Syrian descent, she is remembered by those who knew her in the 1970s as a willowy, energetic young woman in cut-offs. One of the first female graduates from Princeton, where she studied architecture and urban planning, Lisa had a job designing airport facilities in the Jordanian capital, Amman, when
she met His Majesty. The King, who was 16 years her senior and had recently lost his third wife in a helicopter crash, was bowled over.
After a secret six-week courtship involving moonlit motorcycle rides and dinner every night, they married on June 15, 1978. As a wedding gift Hussein bestowed on her the name Noor, meaning "light." And true to that name, like Queen Rania today, Noor provided a bridge of understanding between East and West. For the next 20 years, up until the King's death, she was his constant companion on world trips, becoming a familiar face in
the halls of power as they received figures such as Palestinian leader Yasser Arafat, US President Bill Clinton and Israeli Prime Minister Yitzhak Rabin, as well as becoming a champion for women's rights, economic
development and refugees.
Photo: Getty Images
SARAH BUTLER
Texan-born international development expert Sarah Butler became Her Royal Highness Princess Sarah Zeid of Jordan when she married Prince Zeid bin Ra'ad Zeid al-Hussein. As well as having a Jordanian title, the Prince is also a claimant to the throne of Iraq as a relative of the country's last monarch, King Faisal II, who was killed in a coup in 1958. However, as thoroughly modern royals, the Prince and Princess lead the lives of a New York power couple. The Prince is UN Commissioner on Human Rights,
while Sarah works as an advocate for maternal and newborn health.
Photo: Getty Images
PRINCESS SALWA AGA KHAN
Hailed as the "next Cindy Crawford," American beauty Kendra Spears had a successful modelling career – including several Vogue covers and catwalk seasons in Paris and Milan – before meeting her Prince.
Her fairytale wedding to Prince Rahim, heir to the current Aga Khan, one of the world's richest royals, took place at Chateau de Bellerive in Switzerland in 2013. On her marriage, Seattle native Kendra, a graduate in sociology, put her career on the back burner and converted to Islam, taking the name Salwa, meaning "bringer of
happiness or solace."
The couple now have two sons, Irfan, born in April 2015, and Sinan, who they welcomed in January 2017.
Photo: Getty Images
KELLY RONDESTVEDT
Tall and dashing, the attractive lawyer who introduced himself to Florida-born investment banker Kelly Rondestvedt in a New York restaurant seemed like a dream
date. Little did the dynamic blond know that, with the full title of Hereditary Prince Hubertus of Saxe-Coburg and Gotha, he was also one of Europe's most eligible bachelors.
Their nuptials in 2009 at the family seat of Schloss Callenberg took place in the presence of King Carl Gustav and Queen Silvia of Sweden, to whom Hubertus is related – as he is to many of Europe's reigning dynasties, including Britain's, since Queen Victoria's husband Prince Albert was a Saxe-Coburg.
Since 2011, Hubertus and Kelly have lived in Coburg, where he runs the family foundation while she concentrates on raising their three children. Crown Princess Victoria of Sweden, Prince Ernst of Hanover and King Philippe of Belgium are all among their offsprings' godparents.
Photo: Getty Images
HOPE COOKE
Sikkim was a tiny and stunningly beautiful Himalayan kingdom bordered by China, India, Nepal and Bhutan when, in 1959, Palden Thondup Namgyal, its 36-year-old Crown Prince, met an American college student in the lounge of Darjeeling's Windermere Hotel.
Despite the age difference – she was 16 years younger than him – they married in a colourful Buddhist wedding ceremony four years later, setting the seal on Hope's love affair with both the man and the remote, mystical region he represented. He was crowned King or Chogyal in 1965 and she became a Queen, styled as Her Highness Hope La, the
Gyalmo of Sikkim.
Sadly, the idyll Hope had glimpsed was not to last. The Prince became monarch in 1965 but was deposed just 10 years later and his kingdom annexed to India. By this time the marriage too had crumbled and Hope returned to the US with their two children. She later became a respected writer, lecturer and historian.
Photo: Getty Images
WALLIS SIMPSON AND EDWARD VIII
Although she was still married to her second husband when they met in 1931, the Prince of Wales couldn't help but be drawn to Wallis Simpson. Charming, sophisticated, always impeccably dressed and with an American's instinctive lack of servility towards the monarchy, she was unlike anyone the Prince had ever met in the court presided over by his father King George V, a man who didn't believe in putting jokes in speeches or appearing in public without a top hat.
After his father's death, Edward reigned for only 10 months, giving up the throne in 1936 to forge a new life as the Duke of Windsor with his beloved Wallis. The advent of a less conservative social order has meant history has judged his striking American wife more kindly than was the case then. Wallis is now recognized as one of the most intriguing, stylish women of her era, while their romance is seen as a love story for the ages.
Until the end, the Duke remained devoted to her, those close to them attest. Written in his hand on royal stationery and displayed in their mansion were these lines by Tennyson: "My friend, with thee to live alone/Me thinks were better than to own/A crown, a sceptre and a throne."
Photo: Getty Images