More for rallY for RAHUL bangalore 2018
Mar 31, 2018 -

He would start from Shimoga, the stronghold of BJP's chief ministerial candidate BS Yeddyurappa, and travel to Chitradurga. ... NEW DELHI: Congress stakes in Karnataka elections will be best reflected in the amount of time party president Rahul Gandhi would spend on the campaign trail ...
KERALA IS AND WAS ALWAYS WAY AHEAD OF OTHER STATES IN BRINGING PEOPLE FOR RALLIES SINCE 1980
THESE PEOPLE NEED NOT BE PARTY WORKERS
SOME ARE JUST UNEMPLOYED
SOME WANT A JOY RIDE UP AND DOWN WITH PAY AND FOOD
NOW B.J.P. HAS DONE IT IN MUMBAI FOR AMIT SHAH AND CONGRESS FOR RAHUL IN BANGALORE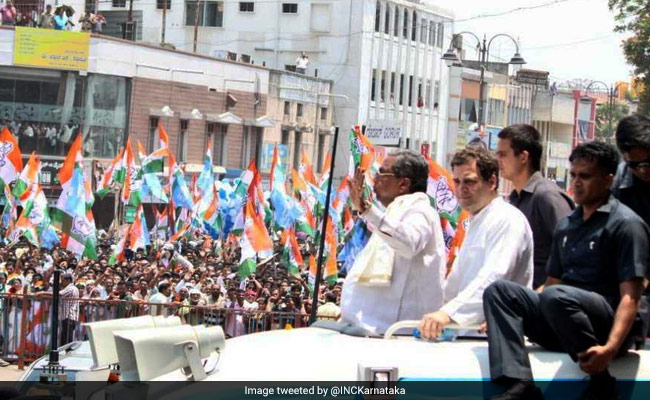 paid,carted,feasted and bedded for long distance rallies,
https://timesofindia.indiatimes.com/india/political-parties...rs.../56763585.cms
Jan 24, 2017 -

NEW DELHI: Political parties received Rs 7,833 crore funding from unknown sources between 2004-05 and 2014-15, which is 69 per cent of their total income, with the Congress and the BJP witnessing maximum income from such sources, says a report. National and regional political ...
Aug 18, 2017 -

The party, which swept to power in 2014, got money from 2,987 corporate donors followed by the Congress that received Rs 198.16 crore from 167 business houses, the Association for Democratic Reforms (ADR) said. The Nationalist Congress Party received Rs 50.73 crore, Communist party of India ...


paid,carted,feasted and bedded for long distance rallies,



PAY DEPENDS ANYTHING UPTO 1000 RUPEE PER DAY