Quilon and Cochin: a punitive expedition and a failed siege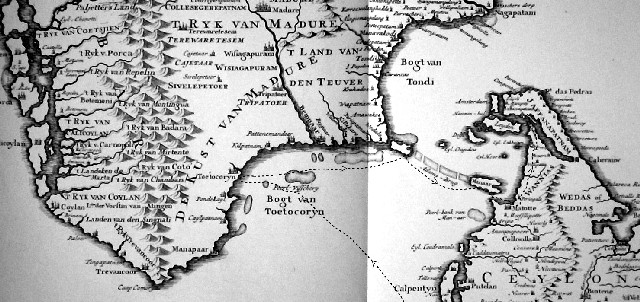 dutch map of south india and Travancore state 1660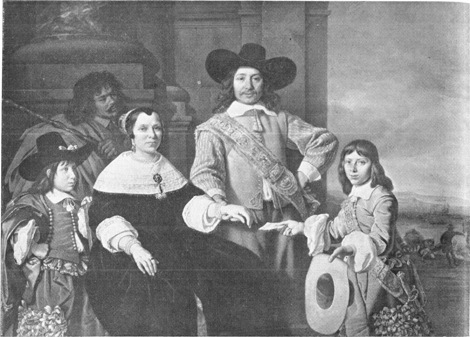 de familie--the family of van goens-- Copie in aquarel van J.P. Koelman,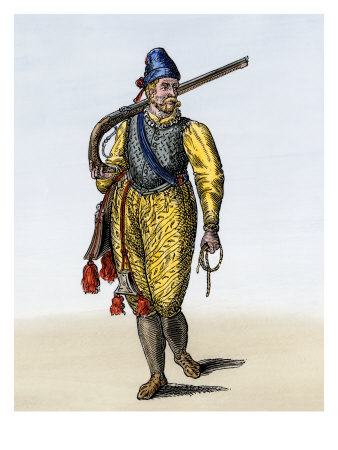 Dutch Soldier Carrying an Arquebus, 1500s or 1600s
As much as Van Goens thought it useless, he sent representatives into the Portuguese city to offer terms to the Portuguese. The two representatives were politely received and heard out by the Portuguese commander, Ignacio Sermento, and the latter also politely declined to accept the terms, telling the representatives that even should they take the city, they would simply have to return it afterwards by the terms of the imminent peace treaty. The Dutch representatives therefore returned empty-handed, as Van Goens had expected.
Thus, on the 4th of February, the entire VOC force stormed the eastern side of the wall, just off the river. At this spot, the city actually continued outside the city wall, which was a serious liability to the Portuguese defences there. At some spots, the VOC forces managed to break through the Portuguese defences and enter the city. The Portuguese, however, were clearly expecting the attack. They rushed to the scene, and soon the Company forces were caught up in skirmishes. The Portuguese set fire to some of the buildings in which the Company forces had taken cover, and shortly afterwards the Company army was in retreat.
As this first surprise attack had not managed to breach the defences in any way, Van Goens was unwilling to risk another storm attack. On second thought, the city was simply besieged with what little resources the army had. Trenches and tunnels were dug, batteries thrown up and moved ever closer. The city was steadily bombarded, both from the fleet, the trenches and batteries on the south side, and the fortification on the north side.
__________________