Mayo wrote her book sometime in 1927. Though she had addressed the book to India, she published it in the west; "for the Englishmen and Americans", as Gandhiji said. She condemned India, as Gandhiji had noted, "for their sanitation, morals, religion". She also described India as a "world menace" , the Hindus "as unresisting", "insanitary", "superstitious",ETC
Responding to Mayo Gandhiji had said in Young India (15.9.1927) 'it is the report of a drain inspector sent out with the purpose of opening and examining the drains of the Country to be reported upon, or to give a graphic description of the stench exuded by opening the drains. If Miss. Mayo had confessed that she had gone to India merely to open out and examine the drains of India, there would perhaps be little to complain about her compilation. But she says in effect with a certain amount of triumph "The drains are India" '.
This happened over 70 years back. But the gutter inspecting culture has not stopped.
ENGLISH MEN AND THEIR MEDIA GOT A HABIT OF SHOWING INDIA& ITS POVERTY AND DEFICIENCIES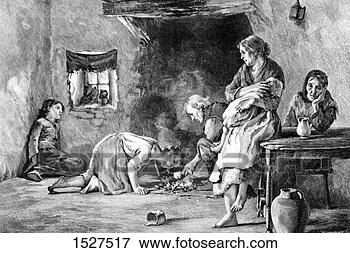 PHOTO OF BRITISH
POVERTY[ BEFORE LOOTING INDIA'S MONEY IN 1800'S ]
<
THE ABOVE PHOTO TAKEN AND SHOWN ON SKYNEWS IS AN EXAMPLE [SHOWING A MAN HAVING BATH ON ROAD SIDE]THIS IS NOT AN ISOLATED INCIDENT .ANY NUMBER OF EXAMPLES CAN BE SHOWN OVER THE YEARS OF PHOTOS AND ARTICLES BY ENGLISH MEN AND ENGLISH MEDIA AND AUTHORS;SHOWING INDIA BADLY
RECENT EXAMPLE WAS :-
[1]Slumdog Millionaire ;ENGLISH MEN HAVE VICARIOUS PLEASURE TO SHOW THE SLUMS IN INDIA Slumdog Millionaire is a 2008 British film directed by Danny Boyle, written by Simon Beaufoy
[2]PURCHASE OF LUXURY CAR JAGUAR BY TATA[RACISM]
The dealers said that the sale to an Indian company would hurt Jaguar's image. "I don't believe the U.S. public is ready for ownership out of India of a luxury car make," Ken Gorin, chairman of the Jaguar Business Operations Council, tol
[3]PURCHASE OF ORIENT EXPRESS HOTELS BY TATA:-
Indian Hotels, which owns the luxury Taj hotel chain and is itself a branch of the Tata empire, was told its overtures to New York Stock Exchange-listed luxury hotel and cruise firm Orient-Express were unwelcome — and potentially damaging. Indian Hotels recently upped its stake in Orient-Express to 11.5%. But Orient-Express CEO Paul White, in a letter to Indian Hotels Vice-Chairman R. K. Krishna Kumar, wrote that "any association of our luxury brands and properties with your brands and properties would result in a reduction of our brands and of our business and would likely lead to erosion."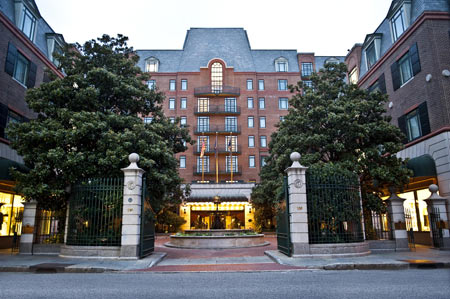 Indian Hotels, he said, had proposed a friendly partnership in which each company would take an equity stake in the other, share expertise but remain independent. "At no time did we moot the the idea of a merger," Kumar says. White's letter, he says, "will go down as one of the most uncivilized exchanges of views between two companies in the 21st century." Its sentiments, Kumar says, reflect "an era that is now prehistoric."
Many Indians shared Kumar's sense of outrage
The discriminatory tone of Orient-Express's letter was "close to racism, barely camouflaged in the language of branding," opined an angry editorial (entitled "Racism Can't Halt Indian Takeovers") in India's Economic Times. The days of "white supremacy are disappearing rapidly, and white brand value with it," the piece went on. "When Arab financiers are needed to rescue Citigroup, notions of white cachet seem ludicrous."
[4] PURCHASE OF ARCELOR [

French steel maker Arcelor]
When British-based Indian-born businessman Lakshmi Mittal first bid for French steel maker Arcelor last year, the company's French CEO said he was horrified by the idea of an Indian taking over, likening Mittal Steel to eau de Cologne and Arcelor to perfume. Within months, Mittal had won out

[5] A century earlier, when Tata founder Jamsetji Tata suggested making steel for the colonial railway system, a British administrator dismissed the idea with barely concealed contempt.

BEFORE ENGLISH LOOTERS ARRIVED IN THE GARB OF"EAST INDIA COMPANY " INDIA WAS ONE OF THE RICHEST NATIONS IN THE WORLD ,ALONG WITH CHINA
ENGLISH MEN MADE US POOR BY THEIR RAPACIOUS LOOTING OF INDIA
The tragedy is that the work of Mayos and her neos does create an indelible impression about the entire nation, even as one Morarji Desai advocating urine-therapy had made the west think that all Indians do secretly what Morarji was saying openly.
=================================================
January 9/2014
The sacrifice of innocents: Haunting images from 1911 show workers who lied about their ages to keep their families from starving... as they made toys for other children
Youngsters today may lie about their ages to sneak into movies or bars, but a century ago, the fibbing stakes were considerably higher - as children routinely lied to keep their families above the poverty line.
Haunting images taken at mills in Winchendon, Massachusetts in 1911 capture the faces of children as young as eight as they illegally endured
unsafe conditions, long hours and poor pay to keep their families from starving.
In a sad twist, the workers spent their hours making wooden toys - from doll furniture, drums and building blocks - for other youngsters who did not have to spend their childhood and adolescence cooped up inside the mills' four walls.
The sepia-tinged photographs, which have been released by the
Library of Congress
, were captured by
teacher-turned-photojournalist Lewis Wickes Hine, who repeatedly noted his suspicion at the children's real ages - and how many were not planning to return to school.
While children under the age of 12 were not legally allowed to work in the mills, Hine noted that many appeared much younger, while others claimed they were older in order to be able to work longer hours.

Read more: http://www.dailymail.co.uk/news/article-2209557/The-haunting-images-workers-young-EIGHT-Massachusetts-helped-change-child-labor-laws.html#ixzz2ptVo1QBv
Follow us: @MailOnline on Twitter | DailyMail on Facebook
At work: In September 1911, photographer Lewis Hine captured Annie Dugas, a spinner at machine on the top floor of Glenallen Mill in Winchendon, Massachusetts
Underage: Left, Anna Pagnette, 12 (L) and Alice Dugas, 11, (R) said they help their older sisters spin. Right, Rosina Goyette, claimed she was 14 but the photographer, Lewis Hine, guessed she was 12. She told him she had been working six months and then later changed it to three weeks
Foreign land: These two French boys were around 11 years old, Hine noted. Like many of their co-workers, they could speak little English and could not read
The smallest also often flouted the 'helper' rule, in which younger children were permitted if they were merely given the older workers a helping hand.
One worker Francis Pagnette, from France, worked in the Glenallen Mill and told the photographer he was 15. 'I doubt it,' Mr Hine added.
'Mamie La Barge at her Machine,' Hine writes on another photograph. 'Under legal age.'
Hine noted that he spoke to the parents of another child, 12-year-old Batise Joseph, who said the boy would soon be going to school. 'Will he go to school?' he questioned.
Another boy, who was 13 and lived with his illiterate sister and parents, openly admitted to the photographer: 'I'll stay at work until they come after me.'
The youngster added that he is 'helped' by his eight-year-old brother Edgar. 'He picks up bobbins and things like that,' he said.
Even though they risked illiteracy and injuries at such a young age, their grueling shifts kept their families from starving; records reveal that a typical family was paid about $30 a week, including $12 for the father, $9 for the mother, $5 for a girl and $4 for a boy.
Lost childhood: Lumina Demarais told Hine, who captured the faces of child labour for the National Child Labor Committee, that she was 12-years-old
Through the ages: Right, Mary Deschene, admitted to being 11 and said she helped her sister spool all summer at the mill. Next her is Lumina Demarais, 12. Rosina Coyette, second from left, said she was 14 but Mr. Hine said he doubted it
Hidden: A group of sweepers in the spinning room of Glenallen Mill in Massachusetts. They were smuggled out of the back window during hours but all work, Hine noted
Sneaking in: A group of boys wait to be smuggled from the mill in Winchendon, Massachusetts. Many said they were not intending to go back to school
Hine photographed the children for the National Child Labor Committee - a lobbying organisation - and is often credited with creating a hard-hitting body of work that ultimately helped bring about stricter labour laws, giving youngsters their childhoods back.
The Committee hired Hine, a sociology professor who encouraged his students to see photography as an effective medium of education, in 1908, and for the decades to follow he published thousands of images to highlight the insufferable conditions of children's workplaces.
Through more than 5,000 photographs, he caught the plethora of jobs filled by youngsters, including stringing tobacco in dingy factories, stitching in sweatshops and picking cotton or berries. He visited mills and factories all over the United States to capture girls and boys, toddlers and teenagers.
Many Americans viewing the pictures would have no other means of knowing the plight the nation's youth was facing, and when asked about his work, Hines said he 'wanted to show things that had to be corrected'.
The photographer would sneak into factories, often hiding his camera and posing as a fire inspector. He risked being beaten by managers if they discovered him.
Although the images of the grubby-faced children may be startling today, Hine's critics claimed his pictures were not shocking enough.
Ready for work: The girl on the left said she was 13 and had been working a year and a half apparently 13 years old. Hine noted that the boys appeared to be much younger than 14
Illiterate: The girls, left, admitted they were 12 and their crew in the mill was made up entirely of children. The youngster, right, Bastise Joseph, said he is 12-year-old and will return to school after the summer, but the photographer questioned the likelihood of this
A life of work: Thirteen-year-old Marion Deschere, left, and Mildred Greenwood, second left. Mamie La Barge said she was 14 but the photographer discovered she was 14, while, right, Rosina Goyette, said she was 14, but Hine guessed 12
He made no attempt to exaggerate their poverty, arguing that people were more likely to support a campaign against child labour if they felt the pictures accurately depicted the conditions.
Owen Lovejoy, Chairman of the National Child Labour Committee, wrote that 'the work Hine did for this reform was more responsible than all other efforts in bringing the need to public attention'.
The demand for child labour was a result of the boom in industry at the end of the 19th century. Businesses sought immigrant and child workers to complete cheap labour. Many saw children, with their small hands and energy, as ideal employees.
But at the turn of the century, some reformists started voicing their concerns over the children's welfare and the negative effects on their education. There were fears the practice would stunt America in years to come because of a high number of overworked, under-educated youths.
Set up on 1904, the National Child Labour Committee worked state by state to lobby legislatures to adopt regulations. In 1915, its efforts started to focus on the federal level.
Far from home: Adrienne Pagnette, 14, could speak little English after moving from France. Her younger siblings also work at the mill. They were just a few of the two million children under the age of 16 working in America at the time
Family business: The family of Mamie La Barge (sitting centre) - nine out of the 13 members of the family worked in the mill in Winchendon, Massachusetts
Helping out: Many of the children would work to bring money to their struggling homes. Hine noted that the children at the right all worked and none spoke English
In 1916, Congress agreed to pass legislation to protect children and restrictions were placed on the employment of children aged under 14 in factories and shops.
And in 1938, after a series of failed or retracted laws, the Committee supported the Fair Labor Standards Act, which prohibited any interstate commerce of goods made through oppressive child labor.
'Oppressive child labor' was defined as any form of employment for children under sixteen and any particularly hazardous occupation for children ages sixteen to eighteen, excluding agricultural labour.
President Franklin D. Roosevelt signed the bill into law on June 25, 1938; it still stands today and acts as the basic protection for children across the U.S.
The Hine NCLC collection consists of more than 5,100 photographic prints and 355 glass negatives, given to the Library of Congress.
Read more:
=========================
Hidden Historical Fact:
The Allied Attempt to Starve Germany in 1919
Article from
The Barnes Review
, April 1996, pp. 11-14.
The Barnes Review, 645 Pennsylvania Ave SE, Suite 100, Washington D.C. 20003, USA.
By Fred Blahut, assistant editor of
TBR
;
published here with kind permission from
TBR
.
This digitized version © 2003 by
The Scriptorium.
eMail TBR
-
subscribe to TBR here
This drawing, done in 1924 by Käthe Kollwitz, is titled "Germany's Children Are Starving". It speaks for itself.
Even after an armistice ended World War I, the rapacious victors continued a devastating blockade of Germany.
If one word could describe Germany during the immediate aftermath of World War I, it would be "starvation." And yet, while some 900,000 German men, women and children were starving to death, the American and British public knew nothing about the reason for this holocaust, deliberately caused by the continuation of a
wartime British naval blockade.
Britain's post-war naval blockade of food to Germany in 1919 matched the then current blockade of news by the American and British press. Even today, only a few non-Germans know the truth, and American and British historians, for the most part, have participated in the coverup of this most appalling crime.
The guilt of the world press in covering up the atrocity is compounded by the fact that the American and British public were told of the starvation itself, but were kept ignorant of the criminal policies of the Allies which produced it.
Newspapers carried stories of relief efforts to rescue the starving. The most famed of these efforts was directed by Herbert Hoover, later to become the 31st president.
As told by Otto Friedrich in
Before the Deluge: A Portrait of Berlin in the 1920s,
John Maynard Keynes cited the testimony of an observer who accompanied Herbert Hoover's mission to help the starving:
France was to get Alsace-Lorraine outright; she would occupy all German territory west of the Rhine for 15 years and she would take possession of the rich coal mines of the Saar district, which was to be governed by the League of Nations. Poland would get the important industrial region of Upper Silesia, most of Posen Province and West Prussia, thus establishing a "Polish Corridor" to the sea and cutting off East Prussia from the rest of Germany.
Denmark and Belgium would slice off several border regions and the League of Nations would take charge of
Germany's African colonies.
Elderly German women search through piles of garbage for something to eat in Berlin in 1919.
If Germany did not sign, the Allies were ready to invade and occupy the country. After a number of resignations, the German government at Weimar agreed to the "unheard-of injustice" of the Treaty of Versailles.
1
Immediately following the war, Germany was wracked with insurgencies, coups and counter-coups. The Bolsheviks attempted a takeover similar to the revolution in Russia. The Allies, meeting in Versailles, celebrated the unrest and destruction. And the people - particularly the American people - were kept in the dark about the continuing blockade.
Communist agents, sent by the Bolshevik regime in the fledgling USSR, were fomenting revolutions throughout the prostrate country. As Gen. Leon Degrelle points out in his
Hitler: Born at Versailles:
still under Allied blockade
[editor's emphasis], which was ruthlessly enforced. The first state of Germany to benefit from a lifting of the blockade would be communist-controlled Bavaria."
3
One must search diligently for historical references to the continued, devastating blockade. And when mention is found, it is usually just that - a mere mention. Diether Raff confirms the peace-time blockade in his
A History of Germany - From the Medieval Empire to the Present:
blockade,
initiated years before the entry of the United States into the war, and which led to the sinking of the Lusitania,
5
has been well documented.
"It was the blockade that finally drove the Central Powers to accept defeat," says Richard Hoveth in his study of the struggle on the high seas during World War 1.
6
"At first mild in its application, the blockade's noose gradually tightened until, with the American entry, all restraint was cast aside. Increasingly deprived of the means to wage war, or even to feed her population, the violent response was insurrection; apathy and demoralization the mute consequence of dashed hopes and thin potato soup."
7
Basil Liddell Hart is quoted by Hoveth to the effect that, revolution and internal unrest notwithstanding, the blockade was "clearly the decisive agency in the struggle."
8
Berliners exchange potato peelings for firewood. As the grip of the Allied blockade tightened, waste materials became valuable commodities to be processed and reused.
The
Marshall Cavendish Encyclopedia
has two poignant photos taken in Germany during the final year of the war. In one, Berliners exchange potato peelings for firewood. "As the grip of the Allied blockade tightened, waste materials became valuable commodities to be processed and reused."
9
Another photo shows a large crowd of people at an outdoor soup kitchen with the caption: "Berliners crowd 'round a mobile municipal kitchen for a cheap meal - hot dinners, 35 pfennigs a portion.'"
10
The Allies clearly intended to starve the German people to death, foreshadowing the
Morgenthau Plan
of the latter days of World War II - a plan that actually went into operation to starve and exterminate one third of the German population.
After confiscating the German merchant navy, the Allies proceeded to confiscate German private property all over the world, contrary to all precedent from previous wars when private property had been held in escrow until the ratification of peace treaties, when it would revert to its legitimate owners.
Degrelle writes: "The Allied powers reserve the right to keep or dispose of assets belonging to German citizens, including companies they control [Article 167 B]. This wholesale expropriation would take place without any compensation to the owners [Articles 121 and 279 B]."
11
And, Germany remained responsible for the liabilities and loans on the assets that were taken from them. Profits, however, remained in the hands of the Allies. Thus, private German property and assets were confiscated in China (Articles 129 and 132), Thailand (Articles 135-137), Egypt (Article 148), Liberia (Articles 135-140) and in many other countries.
12
Germany was also precluded from investing capital in any neighboring country and had to forfeit all rights "to whatever title it may possess in these countries."
13
The Allies were given free access to the German marketplace without the slightest tariff while products made in Germany faced high foreign tariff barriers. Articles 264 to 267 established that Germany "undertakes to give the Allies and their associates the status of most favored nations for five years."
14
Germany, of course, had no such equal status.
Germany was experiencing near famine conditions. It was at this moment the Allies decided to confiscate a substantial part of what was left of Germany's livestock. The American representative at Versailles, Thomas Lamont, recorded the event with some indignation:
Degrelle points out that the virtual confiscation of German coal production led to the deaths of German children for lack of fuel for heat.
John Williams, in the epilogue of his story about the war on the home front, has this one sentence: "In Germany... still subject to the blockade, blank misery prevailed."
16
In his biography of Woodrow Wilson, Arthur Walworth says that the British command in Germany reported that food shortages raised a specter of anarchy.
19
The murderous Allied blockade, which continued for eight months after the end of the war, was one reason why a German war veteran who decided to go into politics a decade later was able to revive the seared memory of a German nation which had suffered greatly and vault himself to absolute power. His name, of course, was Adolf Hitler.
=========================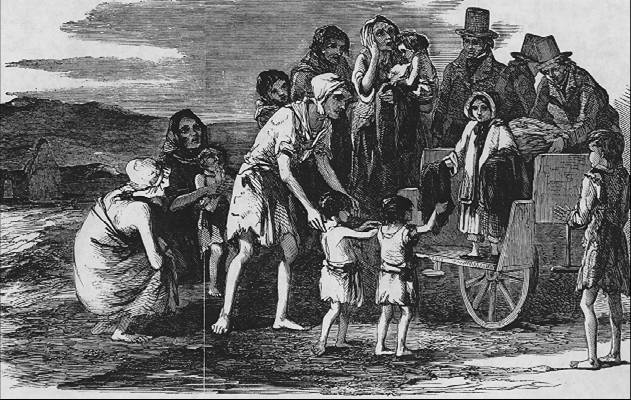 Nearly 1.5 million people died of starvation in Ireland and Scotland.
=========================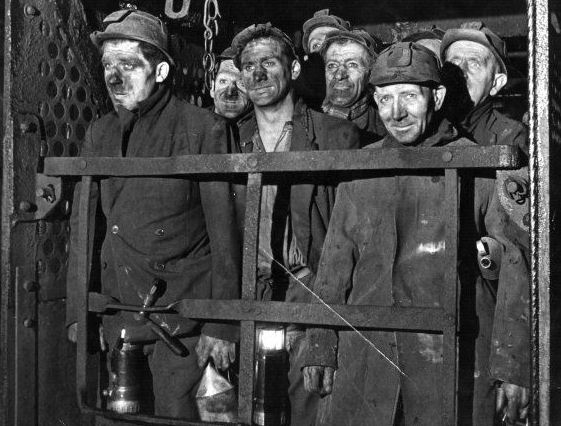 Durham Coal Miners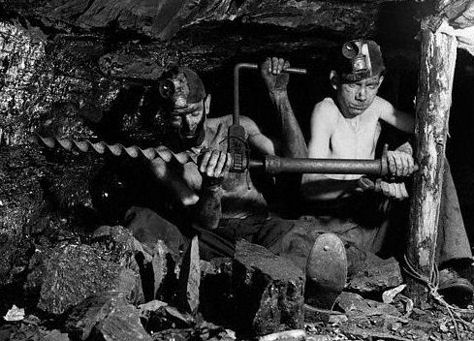 Young Coal miners - UK
=========================