CAR WITH M.S.T.R.REGISTRATION OF TRAVANCORE
CONCH SIGN FOR MAHARAJA AND FAMILY






CARS WERE REGISTERED AS M.S.T.R.=MADRAS STATE TRAVANCORE REGISTRATION
AND M.S.T.R. WAS - FOR THE WHOLE STATE OF TRAVANCORE-FOR ALL DISTRICTS AS THE NO:OF CARS
WERE VERY FEW .
LATER WHEN TRAVANCORE STATE WAS MERGED WITH COCHIN STATE IT WAS MADE ACCORDING TO DISTRICT NAMES
T.C.T
TRAVANCORE -COCHIN TRIVANDRUM
THE ABOVE CAR NUMBER PLATE SHOWS T.C.T. 8138
T.C.Q.
FOR QUILON DISTRICT;
T.C.K
. FOR KOTTAYAM DISTRICT AND SIMILARLY FOR OTHER DISTRICTS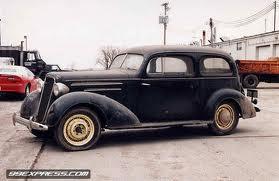 LATER WHEN KERALA STATE WAS FORMED IT CHANGED TO
K.L.T.
FOR TRIVANDRUM ;
K.L.Q
. FOR QUILON;
K.L.K.
FOR KOTTAYAM AND ETC
KLD FOR KOZHIKODE

STILL LATER WHEN NUMBER OF CARS AND NUMBER OF DISTRICTS INCREASED K.L.T.IT SELF WAS FURTHUR SUB DIVIDED 'FOR CONVENIENCE
THE KING OF TRAVANCORE (MAHARAJAH)
HAD THE ROYAL SYMBOL OF WHITE CONCH SHELL ON RED BACK GROUND FOR HIS CARS
THE LAST MAHARAJA WITH HIS ROLLS ROYCE CAR